CURAXIA – YOUR ONLINE SUPPLEMENT STORE IN SG
We provide halal supplements in Singapore from fish oil to superfoods.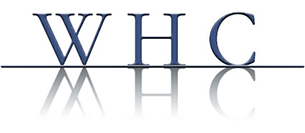 THE PUREST, HIGHEST QUALITY OMEGA-3 IN SINGAPORE
google-site-verification: googlefbe17998768bb3d0.html
Not all fish oils are made the same, and the best fish oil in Singapore stands out for a good reason.
Fish oil offers many health benefits but it is absolutely essential that you consume one that contains a high concentration of pure omega-3. Consuming low-quality fish oils that do not contain
what they promise means you will not reap the most benefits, if any at all, from consuming fish oil.
WHC fish oil supplements contain the highest concentration of, and purest, omega-3. It is ranked #1 in quality by independent supplements watchdog LabDoor.
First-time purchase of WHC products is backed by a 30-day money-back guarantee.
Looking beyond fish oil? Browse our store for the best supplements in Singapore.
"I was handed a sample of UnoCardio 1000 and I loved it. It helped to reduce my pain after sustaining a bad fall. It was almost an immediate reduction in pain. I like it too because it doesn't smell. My daughter too, keeps asking for the children's version"
– Jean, Singapore
"I'm a long time customer of Curaxia Singapore and I can say that it is the most accommodating and most accessible store of high quality vitamins and supplements in Southeast Asia."
– Ace, Philippines
"I'm a loyal customer of Curaxia for 3 years. Their service is consistent and prompt. I'm satisfied with every transaction and I always get it in good quality. I'm really glad they ship to my country because I can receive my order within days after placing an order."
– Ace, Philippines
"My kids love the taste of the fish oil because it has no fishy smell! And I love them because they can help themselves with the convenient blister-packaging and not forget their dose"
– Priscilla, Singapore
"QuattrO3 + PS is the only brand of kids fish oil my son will take because it has no fishy smell and in an easy-to-swallow size"
– Rafeah, Singapore
"Been using UnoCardio 1000 for almost a year and always as good"
– Lazada Customer
"I've been supporting Curaxia for some time, and I have always found the customer service to be top notch. Keep it up!"
– Alex, Singapore

What is omega-3?
Omega-3 are essential fatty acids that help optimise health and body functions. However, our bodies cannot make our own omega-3 acids. We have to obtain them from eating fish or taking fish oil supplements.


Who needs omega-3?
Everyone can benefit from consuming omega-3 because it is largely absent from our daily diet. Omega-3 may also be taken to maintain healthy triglyceride levels, and to support heart, brain, eye and skin health.
The American Heart Association recommends eating at least 100 grams of fish (particularly fatty fish such as salmon and trout) at least twice a week. For those of us who do not eat enough fatty fish, consuming fish oil supplements is an option worth considering.

Why WHC?
To reap the full benefits of taking fish oil supplements, choose the best fish oil brand that has been independently certified to be of the highest quality.
All WHC fish oil supplements have been awarded the highest quality ratings by independent supplements watchdogs International Fish Oil Standards Program and LabDoor.
WHC fish oil supplements contain one of the highest concentration of omega-3 you can find. Our fish oil supplements are created with one clear goal – to provide you with the highest possible quality, purest and safest omega-3 fish oil formulas.

How to choose the right fish oil supplement for me?
When choosing a fish oil supplement, there are three important questions to ask.
What is the concentration of omega-3 in the supplement?
What are the levels of contaminants in the supplement?
How stable is the fish oil?
Omega-3 concentration

It is important to choose a fish oil supplement with a high concentration of omega-3 so as to reap the maximum benefits from consuming the supplement. WHC has one of the highest concentration of omega-3 in the market. One WHC UnoCardio soft gel contains 1 gram of omega-3 fatty acids. To obtain the same amount of omega-3 from other brands, you may have to consume two to six capsules.

Contaminants

Contaminants exist in our environment and therefore exist in all fish oil supplements. It is critical to choose a supplement that has the lowest amount of contaminants. When purchasing a fish oil supplement, look out for independent certification that attest to the quality of the product. WHC fish oils have been awarded the highest ratings by the International Fish Oil Standards Program for purity, potency and freshness.

Stability

Fish oils can turn rancid easily. To enjoy the maximum benefits from consuming fish oils, you need to select one that has a robust level of stability. WHC uses a cold and environmentally-friendly purification technology. The fish oils are never exposed to extreme heat and contact with oxygen is minimized, protecting the oil from oxidation and prevents it from turning rancid. Each soft gel contains a balanced mix of rosemary and tocopherol extract to maintain freshness. WHC soft gels are also individually-sealed in blister packs, not bottled, for enhanced freshness.