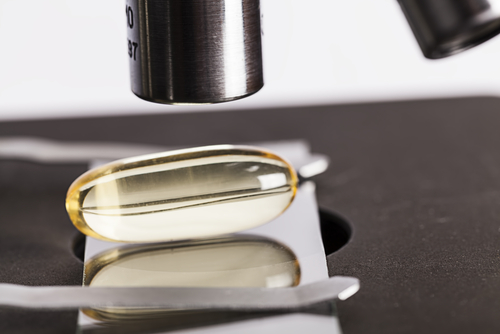 May 9, 2017
A high-quality fish oil is not by accident. Additional processes which bring a better product to consumers but add to costs are often by-passed by manufacturers.

Here's why not all fish oils are made equal.
Fish oil supplements sold globally are either molecularly in the form of Ethyl Esters or Triglycerides, with the vast majority made as Ethyl Esters. This difference in molecular structure determines the amount a fish oil is absorbed and utilized in our bodies:
Standard fish oil production processes yield Ethyl Esters.
Ethyl Esters fish oils are inferior to Triglyceride fish oils in terms of absorption and utilization in our bodies.
This is because our bodies favor natural. Triglycerides is the natural molecular form that make up virtually all fats and oils in both animal and plants species. The omega-3 fats present in fish are almost exclusively Triglycerides. They are NOT present as Ethyl Esters.
There is an additional process which, most manufacturers do not take, converts the Ethyl Esters oil back to Triglycerides oil using food grade enzymes. This will give rise to Re-esterfied fish oils (rTGs fish oils).
However, most manufacturers leave their fish oil in the Ethyl Ester form because this process adds 30-40 % to the end bulk oil cost
Re-esterified Triglycerides fish oils are superior to the more common Ethyl Esters fish oils in absorption and utilization in the body.
All WHC fish oils are as Re-esterified Triglycerides to give you optimal absorption and utilization in the body.