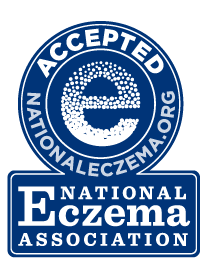 Theraplex® ClearLotion has received the highest possible rating – 5 out of 5 from the National Eczema Association (NEA) for using ingredients that are friendly to those with sensitive skin.
A light, quick-penetrating emollient oil that is ideal for use after showering or bathing. When applied to damp skin, Theraplex® ClearLotion uniquely wraps around water on the skin's surface, sealing in moisture and replacing the natural oils that water and soap have stripped away from your skin.
In addition to the great ingredients contained in all Theraplex® products, ClearLotion contains natural jojoba oil to provide added protection against moisture loss without irritation. ClearLotion penetrates deep into the skin in seconds, providing long lasting hydration and protection to leave skin soft and smooth.
ClearLotion comes with a spray pump for easy dispensation and application over body.
All Theraplex® products are non-comedogenic, hypoallergenic, fragrance free, paraben free and not tested on animals.