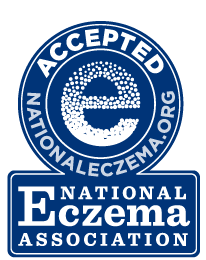 Theraplex® Healing Emollient has received the highest possible rating – 5 out of 5 from the National Eczema Association (NEA) for using ingredients that are friendly to those with sensitive skin.
Theraplex® Healing Emollient is specially formulated to treat severely dry, cracked skin (including hands, feet, elbows and knees) and chronic skin conditions such as psoriasis, eczema, xerosis, and ichthyosis. It penetrates deep into the cracks and fissures of the skin to provide superior, long-lasting hydration and protection to even the driest skin.
All Theraplex® products are non-comedogenic, hypoallergenic, fragrance free, paraben free and not tested on animals.